How Pressure Washing Can Transform Your Business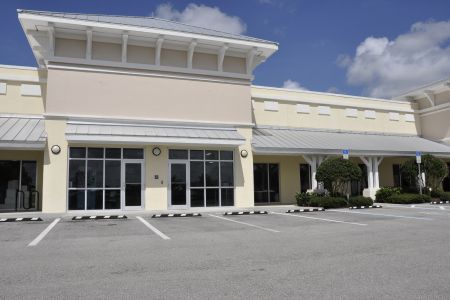 As a business owner in Bonney Lake, you understand the importance of maintaining a professional and appealing environment for your customers and clients. One powerful tool that can help transform your business is commercial pressure washing. At BlueWave ProWash, the top pressure washing company in Bonney Lake, we specialize in revitalizing commercial properties through our exceptional pressure washing services.
To set up a commercial pressure washing session for your Bonney Lake business, call 253-455-0303.
Boost Curb Appeal
First impressions matter, and the exterior of your business sets the tone for your customers' experience. A clean and well-maintained exterior enhances the curb appeal of your business, creating a positive impression and attracting more customers. Pressure washing can remove dirt, grime, stains, and other unsightly elements from your building's facade, sidewalks, parking lots, and entryways. BlueWave ProWash's professional-grade equipment and techniques will restore the cleanliness and vibrancy of your business, making it more visually appealing.
Enhance Safety And Cleanliness
Maintaining a clean and safe environment is crucial for any business. Pressure washing can effectively eliminate slippery substances, such as algae, moss, and oil stains, from walkways, parking lots, and loading docks. By removing these hazards, you create a safer environment for employees, customers, and visitors. Additionally, pressure washing helps eliminate bacteria, mold, and mildew that may be present on exterior surfaces, promoting a healthier and more hygienic workspace.
Extend The Life Of Surfaces
Regular maintenance and cleaning play a vital role in prolonging the life of your business's exterior surfaces. Over time, dirt, debris, and pollutants can accumulate, leading to surface degradation and potential damage. Pressure washing not only removes these harmful elements but also helps prevent the build-up of corrosive substances that can cause long-term damage. By investing in pressure washing services from BlueWave ProWash, you can extend the life of your business's exterior surfaces, saving on costly repairs and replacements.
Improve Employee Morale And Productivity
A clean and well-maintained workplace has a positive impact on employee morale and productivity. When employees are proud of their workplace and feel that their surroundings are cared for, it can boost motivation and job satisfaction. Pressure washing can transform the appearance of your business, creating a more pleasant and inviting environment for your employees. This, in turn, can lead to increased productivity, better employee retention, and a positive work culture.
Preserve Your Business's Reputation
Your business's reputation is vital to its success. A clean and well-maintained exterior sends a message to your customers and clients that you take pride in your business and are committed to delivering high-quality products or services. On the other hand, a neglected and dirty exterior can give the impression of a lack of professionalism and attention to detail. By investing in regular pressure washing services, you preserve your business's reputation and ensure that it is perceived as reputable, trustworthy, and dedicated to excellence.
Stop the Grime With Our Bonney Lake Pressure Washing Pros

Give Us a Call Today!