Brighten Up Your Property With Professional Window Cleaning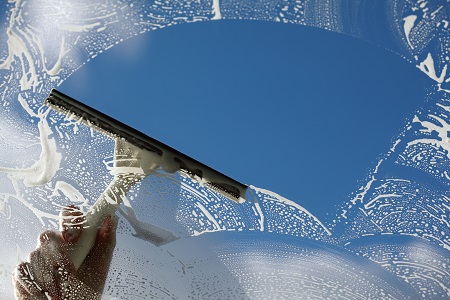 When it comes to brightening up your Bonney Lake property and enhancing its overall appearance, professional window cleaning is a must. Clean windows not only allow natural light to flood into your space but also provide a clear view of the outside world. We specialize in professional window cleaning services, as well as house washing services, that leave your windows spotless and sparkling.
Our experienced team uses advanced techniques and eco-friendly cleaning solutions to ensure the best results. Whether you have a small storefront, a multi-story office building, or a commercial space, we have the expertise and equipment to handle all types of windows. We pay attention to every detail, from removing stubborn dirt and grime to eliminating streaks and smudges. With our professional window cleaning service, you can create a brighter, more inviting environment for your customers and employees.
Commercial Window Washing To Make Your Business Property's Glass Sparkle And Shine
First impressions matter, and the cleanliness of your business property plays a significant role. Dirty or smudged windows can give off a negative impression and detract from the professionalism of your business. That's where our commercial window washing service comes in. We specialize in making your business property's glass sparkle and shine.
Our Exterior Glass Cleaning Will Have Your Glass Sparkling Like New
Our skilled pressure washing technicians understand the unique challenges of commercial window cleaning. Whether you have large windows, high-rise buildings, or intricate architectural designs, we have the expertise and equipment to handle it all. We use industry-leading techniques and high-quality cleaning agents to remove dirt, dust, fingerprints, and other unsightly marks from your windows. With our meticulous attention to detail, we ensure that every inch of your windows is thoroughly cleaned and left crystal clear.
---
Frequently Asked Window Cleaning Questions
It is not recommended to use high-pressure cleaning on windows and exterior glass. High-pressure cleaning can be too abrasive and may cause damage to the glass, frames, or seals. The intense force of high-pressure water can lead to cracks, chips, or even breakage. Professional window cleaning services utilize specialized softwashing techniques and equipment that ensure a safe and effective cleaning process for your windows and exterior glass.
Professional window cleaning offers several advantages over DIY cleaning. First, professional window cleaners have the expertise and experience to achieve superior results. They know the best techniques, tools, and cleaning agents to use for different types of windows and glass surfaces. This ensures a thorough and streak-free cleaning that enhances the overall appearance of your windows.
Second, professional window cleaning saves you time and effort. Window cleaning can be a time-consuming task, especially if you have a large commercial property or hard-to-reach windows. By hiring professionals, you can focus on your core business activities while leaving the window cleaning to the experts.
Stop the Grime With Our Bonney Lake Pressure Washing Pros

Give Us a Call Today!