Deck & Fence Cleaning To Keep Your Fence Looking Fresh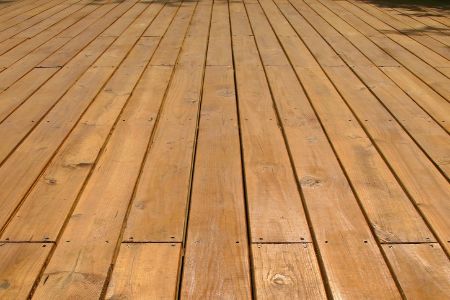 At BlueWave ProWash, we specialize in deck and fence cleaning services to help you maintain the beauty and longevity of your outdoor living spaces in Bonney Lake. Our professional team utilizes high-quality pressure washing techniques to effectively remove dirt, grime, mold, and mildew from your decks and fences, ensuring they look fresh and inviting. In addition to this, we also offer house washing and plenty of other services to make your property look pristine.
Outdoor Living Surface Washing For Clean, Easy To Enjoy Outdoor Areas
Deck and fence cleaning is a crucial service for maintaining clean and inviting outdoor areas that are easy to enjoy. Whether it's a deck, patio, or porch, these surfaces are exposed to the elements, dirt, and grime that can accumulate over time. Our professional deck and fence cleaning services are designed to remove built-up dirt, mold, mildew, and stains, transforming your outdoor spaces into clean and vibrant areas for relaxation and entertainment.
Protect Your Property With Porch Washing
In addition to deck and fence cleaning, we also offer porch washing services to protect and maintain the appearance of your outdoor structures. Over time, porches can accumulate dirt, dust, and other debris that can detract from their visual appeal. Our skilled technicians use specialized softwashing methods to safely and thoroughly clean your porch, removing built-up grime and leaving it looking clean and rejuvenated.
---
Frequently Asked Deck & Fence Cleaning Questions
Regular fence cleaning is essential for maintaining the integrity and extending the lifespan of your fencing. Over time, dirt, mold, and other contaminants can accumulate on the surface, leading to deterioration and potential damage. Our deck and fence cleaning services effectively remove these elements, preventing the buildup of moisture and reducing the risk of rot or decay. By keeping your fence clean, you can significantly prolong its lifespan and preserve its aesthetic appeal.
The use of high-pressure cleaning on your deck depends on the type of material used. While pressure washing is generally an effective method for cleaning decks, certain materials, such as softwoods or older, more delicate surfaces, may require a gentler approach. Our experienced team understands the nuances of different deck materials and uses appropriate pressure levels and techniques to ensure safe and effective cleaning.
Yes, the decking material plays a crucial role in determining the appropriate pressure washing techniques. Different materials, such as wood, composite, or vinyl, require specific cleaning methods to ensure optimal results without causing any harm. Our knowledgeable team is well-versed in the intricacies of various decking materials and can customize our approach accordingly. We take into account factors such as material sensitivity, age, and condition to provide the most effective and safe deck cleaning solution.
Stop the Grime With Our Bonney Lake Pressure Washing Pros

Give Us a Call Today!