Expert Graffiti Removal To Quickly Get Rid Of Your Vandalism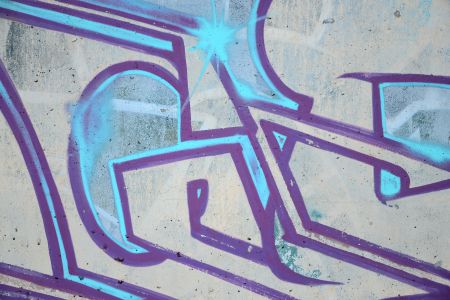 BlueWave ProWash provides professional graffiti removal services that are specifically designed to swiftly eliminate vandalism from your property in Puyallup. Our highly skilled team is equipped with advanced techniques and specialized equipment to effectively remove spray paint, ensuring the restoration of cleanliness and integrity to your surfaces. With our expertise, we strive to deliver exceptional results that exceed your expectations and bring back the pristine appearance of your property. From window cleaning to building washing, we handle it all, but this page is dedicated to graffiti removal. Read on to learn more.
Fast Spray Paint Cleaning For Business As Usual
We understand the urgency of removing graffiti and restoring the professional appearance of your property. Our fast spray paint cleaning services ensure minimal disruption to your business operations. Using high-pressure washing techniques and eco-friendly cleaning agents, we efficiently remove spray paint from various surfaces, including walls, fences, sidewalks, and more.
Thorough Spray Painted Vandalism Removal, Done Right
When it comes to graffiti removal, our focus is on delivering thorough and effective results. Our team has the expertise to assess the type of surface and select the appropriate cleaning method to remove spray paint without causing damage. We take pride in our attention to detail, ensuring a complete removal of graffiti and restoring the original look of your property.
---
Frequently Asked Graffiti Removal Questions
Our graffiti removal service is specifically designed to remove spray paint from a wide range of exterior surfaces. Whether it's concrete, brick, stucco, metal, or other materials, our skilled technicians use specialized pressure washing techniques and cleaning solutions to effectively eliminate spray paint and restore the clean appearance of your exteriors.
While pressure washers are effective tools for graffiti removal, not all pressure washers are created equal. We utilize professional-grade pressure washing equipment specifically designed for graffiti removal. Our skilled technicians are trained in the proper use of these machines to ensure safe and effective removal of spray paint and graffiti.
We are dedicated to providing top-quality graffiti removal and spray paint cleaning services in Puyallup. Contact us today to schedule a service. Experience the difference of our professional pressure washing expertise, and let us help you swiftly remove graffiti and restore the pristine appearance of your property.
Stop the Grime With Our Bonney Lake Pressure Washing Pros

Give Us a Call Today!