Our Dumpster Pad Cleaning Professionals Get The Job Done Right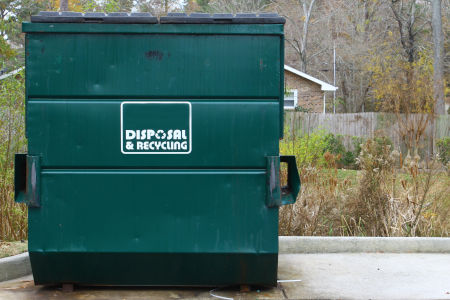 We take pride in delivering exceptional dumpster pad cleaning services for business owners in Bonney Lake. Our team of professionals has the expertise and experience to thoroughly clean and sanitize your dumpster area in Bonney Lake. Using time-tested pressure washing techniques and methods, we effectively remove dirt, grime, grease, and other contaminants.
Dumpster Area Washing, Completed By Seasoned Experts
When it comes to dumpster area cleaning, trust the seasoned experts at BlueWave ProWash. We understand the importance of maintaining a clean and hygienic environment around your dumpster. Our skilled technicians utilize specialized commercial pressure washing equipment and eco-friendly cleaning agents to remove foul odors, eliminate bacteria, and sanitize the surrounding surfaces. With our comprehensive dumpster area washing service, we ensure a fresh and inviting space for your business.
Dumpster Pad Washing To Best Care For Your Business Spaces
Proper dumpster pad cleaning is essential for the overall cleanliness and appearance of your business spaces. A clean dumpster area not only enhances the aesthetic appeal of your property but also helps prevent the spread of pests, foul odors, and potential health hazards. Our expert team is dedicated to providing the highest quality dumpster pad washing services, ensuring your business spaces remain well-maintained and professional.
---
Frequently Asked Dumpster Pad Cleaning Questions
Absolutely! Regular dumpster pad cleaning is crucial for maintaining a clean and sanitary environment for your business. A neglected dumpster area can attract pests, emit unpleasant odors, and become a breeding ground for bacteria and mold. Our professional dumpster pad cleaning services address these concerns, ensuring a safe and hygienic space for your business.
While it may be tempting to attempt dumpster pad cleaning yourself, it is best left to the professionals. Dumpster areas can contain hazardous materials, grease, and other substances that require proper cleaning techniques and equipment. Our experienced team has the knowledge, skills, and specialized tools to safely and effectively clean your dumpster pad, saving you time and effort.
Contrary to popular belief, dumpster areas do not have to be dirty and unsightly. With regular professional dumpster pad cleaning, you can maintain a clean and well-kept dumpster pad. Our dumpster area washing service not only removes dirt and grime but also helps control odor and prevent the spread of harmful bacteria. A clean dumpster area reflects positively on your business and creates a more pleasant environment for your employees, customers, and visitors.
Stop the Grime With Our Bonney Lake Pressure Washing Pros

Give Us a Call Today!