Gutter Cleaning & Brightening To Lift Up The Look Of Your Home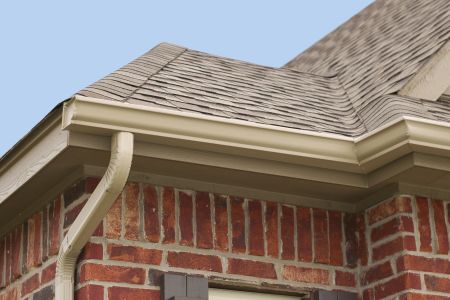 BlueWave ProWash offers top-quality gutter cleaning and brightening services that can elevate the overall appearance of your home in Auburn. We can thoroughly clean and remove debris from your gutters, ensuring they function properly and adding a fresh and bright look to your property. Read on to learn more about this exemplary softwashing package we have to offer.
Top-Quality Exterior Gutter Cleaning For Total Gutter Care
We provide professional exterior gutter cleaning services to ensure your gutters are in optimal condition. Our team is experienced in removing leaves, dirt, and other debris that can clog your gutters and cause potential damage. With our attention to detail and thorough cleaning process, we help maintain the functionality of your gutters and protect your home from potential water damage.
Professional Exterior Gutter Washing: One Less Chore On Your To-Do List
Cleaning gutters can be a time-consuming and challenging task. Leave the job to the professionals at BlueWave ProWash. Our expert team specializes in exterior gutter washing, taking the hassle out of gutter maintenance for you. With our efficient and reliable service, you can enjoy the peace of mind knowing that your gutters are clean, free from blockages, and functioning optimally.
---
Frequently Asked Gutter Cleaning & Brightening Questions
The frequency of gutter cleaning depends on various factors, including the surrounding environment and the number of trees near your property. As a general guideline, we recommend scheduling gutter cleaning at least twice a year, typically in the spring and fall, to prevent clogs and ensure proper water flow.
While DIY gutter cleaning may seem like a cost-effective option, it can be dangerous and time-consuming. Our professional gutter cleaning service offers several advantages. We have the expertise and specialized equipment to effectively remove debris and unclog gutters. Additionally, we can identify potential issues and provide recommendations for gutter maintenance, ensuring the long-term health and functionality of your gutter system.
Ready to learn more about our gutter cleaning and brightening and other related pressure washing services? Whether you need help with house washing, deck cleaning, or even dumpster pad cleaning, you can rely on us. Give us a call today!
We can't wait to hear from you and to help you with your gutter cleaning and brightening needs in Auburn!
Stop the Grime With Our Bonney Lake Pressure Washing Pros

Give Us a Call Today!